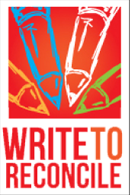 About the Write to Reconcile project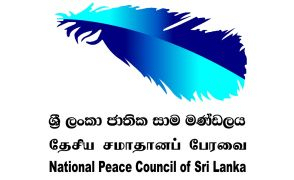 Write to Reconcile was inaugurated in December of 2012 by Shyam Selvadurai, in conjunction with the National Peace Council of Sri Lanka. It is funded by the American Centre and the Norwegian Embassy. The project brought together emerging Sri Lankan writers who were interested in writing fiction, memoir or poetry in English on the issues of conflict, peace, reconciliation, memory and trauma, as they related to Sri Lanka's civil war and the postwar period. During each of the 3 years of the project, these emerging writers, under the guidance of Shyam Selvadurai, honed their craft of writing over the course of a residential workshop and two online forums. The work they produced was published in three anthologies – Write to Reconcile, Write to Reconcile II and Write to Reconcile III. The fiction, memoir and poetry in the anthologies shows a diversity of cultural, ethnic and geographical points of view on the civil war and its aftermath, as well as a wide range of styles and genres. Two thousand copies of each anthology were mailed to libraries and schools across the country and can be downloaded from the Anthologies section.
The National Peace Council of Sri Lanka (NPC) is an independent and impartial national non-governmental organization. Its mission is to work in partnership with different target groups to educate, mobilize and advocate to build a society of rights conscious citizens and a political culture that enables a political solution to the ethnic conflict and equal opportunities to all.
Thoughts from previous participants
"A lifetime experience which inscribed in me the deep insights of literature and creative writing."
—Saambavi Sivaji, Uduvil, Jaffna
"Write to Reconcile helped me understand the complexities of the war and issues of race which exist within Sri Lanka. Because these issues are rarely discussed, I felt this was a great opportunity to meet people from different communities within Sri Lanka and learn the history of the country which isn't taught in textbooks, along with site visits and discussions with people who have experience working and living in war zones which helped us gain an overview of the issue."
—Kaveesha Fernando, Colombo
"Write to Reconcile was the fuel I needed to restart the worn down engine of my dreams of becoming a writer. This opportunity has only proven to me that I am responsible for the future we hand over to the next generation and it is my responsibility to make my country a better place, with my actions and with my words."
—Hafsa Mazahim, Colombo
"I was able to gain in-depth knowledge about writing skills in from WTR lectures . One of the goals of my student career was to write my own short story collection and WTR has helped me do this."
—Chathuni Jalathge, Galle
"Write to Reconcile was a great experience from day one. Everything in the workshop was balanced and I felt like I was vacationing and learning at the same time. Meeting people from different ethnicities and talking about problems we would normally avoid were awesome experiences to be a part of. It was not just about writing, it was also about fun."
—Shan Dissanayake, Colombo
"Write to Reconcile was a wonderful experience - deeply moving, truly humbling, and ultimately empowering. It helped me connect to my Sri Lankan heritage, explore the shared trauma of our painful past, and use creativity to unite us for a better future."
—Nikini Jayatunga, U.K.
---
Write to Reconcile anthologies
---
Write to Reconcile media
---
Write to Reconcile gallery
---
| Home | Books | News & Events | About | Media | Contact | Write to Reconcile |